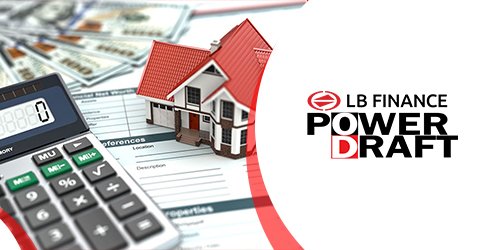 Our Power Draft facility allows you to obtain cash for an asset such as your vehicle or real estate. You will only pay interest at the end of each month, and the capital amount will be paid at the point of maturity. You are also able to pay off part of the capital amount during the repayment time frame if that is more convenient. The duration of the term will be determined based upon your personal requirement, as well as your credit score.
We also bring you a wholehost of features and services right to your doorstep to make your life easy, and our island-wide network allows for you to enjoy a smooth and well-rounded customer experience. You can make the most of our CDM machines for quick and efficient repayment. We also offer you free standing orders with this facility. 

Sri Lankan Nationals/foreigners over 18 years of age holding a valid National IdentityCard/valid passport and residing in Sri Lanka or Foreign Countries.
Should obtain the understanding of the customer regarding the lease agreement.
The requested amount will be subject to government taxes if applicable.
No minimum period.
Legal actions will be taken according to the current Sri Lankan government's rules and regulations.