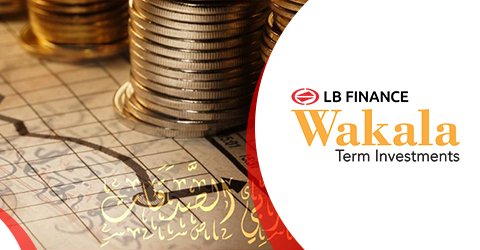 Our Wakala Term Investments offer you an attractive profit share feature, where profits are based on the tenure starting from 1 month to 60 months. Your profits will be paid at maturity or monthly as per your preference. The minimum balance required will be just Rs.500.00, and this facility does not require an opening fee. A wakeel fee of 0.12% p.a. is deducted as a maintenance fee from the investment amount, and is subject to a ceiling of Rs.1000.00. This amount will be deducted from your very first profit payment. You are also eligible for a Deposit Insurance Coverage of a maximum of up to Rs.1,100,000.00 based on the amount invested.

Restrictions on opening an account/ closing an account/ transfer of funds by customers:
Investors of age below 18 years (minors) are not allowed to open investment accounts. However minor investments are accepted along with a guardian as a joint depositor.
If the age of the investor is below 18 years, the investment cannot be withdrawn until the minor account holder attains the age of maturity.
A Power-of-Attorney is required for investments made by Sri Lankans who reside abroad.
Sri Lankans who do not hold a valid NIC/PP are not eligible.
Foreigners who do not hold residence visas in Sri Lanka are not eligible.
In the event of premature withdrawal, the applicable profit rate will be decided by the management at their sole discretion.
Contract Law

Directions & Circulars of Central Bank
Policies and procedures on dormant accounts and abandoned properties:

Abandoned investments will follow the standard legal procedure (nominees/beneficiaries will be entitled).
Abandoned investments will be reported to the Central Bank of Sri Lanka as per the regulatory requirements.